****************************************
(08/07/2018)

Dearest Lovers,
I am thrilled to announce I will be heading off from London to the Far East on the 14th of July. Please visit my International Tours Page for dates and cities. I will be returning to London on and around the 26th of August where I will be based till late October. I then have Dubai and Australia in my sights for November till mid December.
Hope to catch you somewhere on my travels...
Warmest kisses,
Ava xo
****************************************

(02/04/2018)

Gentlemen I'm thrilled to announce I'm back from my International travels and ready for some fun in London!
I will be in London for most of April and will also be making a short tour to the ' City of Lights' Paris for the period of 16th- 19th April, before jetting off to Dubai for the month of May.
I'd like to encourage you to pre-book during these times to avoid missing out. I'm offering an exclusive special when you pre-book/ deposit a £50 off all bookings over 2hours.
Please note all pre bookings I request a 10% deposit and and bookings over three hours I request a 30% deposit as a show of good faith. Deposits are payable via PayPal or bank transfer.

******************************************

(05/02/2018)

Dearest London lovers it's lovers month.. so I would love to share my love. I'm offering an exclusive to bespoke Valentines package this month of February which consists of..
" Be My Valentine " 3Hours £600
* Veuve Clicquot champagne, oysters and strawberries on arrival.
* A sensual erotic massage
* Boundless and unforgettable fun between the sheets
* Something to remember me by
******************************************

(22/01/2018)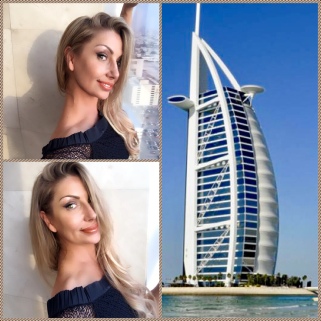 Hello Gentleman,
Start your engines for 2018..
I am thrilled to announce I am now visiting the glamorous & glittering city of Dubai for short time only.
London gentlemen please kindly email me for London dates.
Pre bookings strongly advised during these times to avoid missing out.
To arrange a date please get in touch
Kisses,
Ava xo
******************************************


Dearest Lovers,
Merry Christmas to y'all.
I am thrilled to announce I am available in London for adventures over the festive season.
Whether you'd like to meet for an indulgent overnight affair or a naughty rendezvous at my Chelsea residence. I shall be available to entertain and indulge the senses over this period.
And as my Christmas treat to you I am offering an extended three hours on overnight arrangements and also free filming on all bookings as something to remember me by.
Advance bookings strongly suggested during these times.
Kisses,
Ava xo